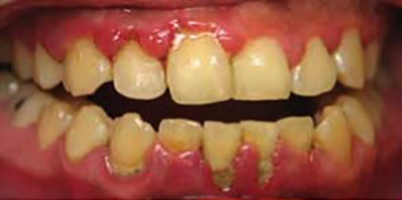 It's time to bridge the gap between dentistry and medicine.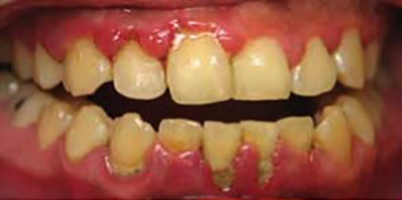 ---
"The oral bacteria that is bad for the gums is the same bad bacteria that will cause heart attacks or strokes."
---
Oral bacteria entering the blood stream can contribute to cardiovascular disease, dementia, preterm labor, pancreatic cancer, diabetes, and more.
Science shows that bacteria in the oral cavity are significant contributors to heart disease. They may often trigger an event such as a heart attack. There is strong evidence of a link between periodontal disease and rheumatoid arthritis. Links between periodontal disease and adverse pregnancy effects as well as Alzheimer's disease are also suspected, but not proven.
Blood markers of inflammation profoundly drop and arterial disease objectively improve in patients whose only risk factor changed was to improve oral hygiene!
"Periodontal disease is a medical condition of the mouth that physicians cannot treat."
What can dental professionals do?
I believe every dental patient record should include the contact information for the patient's primary care physician. For patients who do not have a regular physician, be prepared to provide a list of physicians who clearly understand the oral-systemic link.
In the event that a patient presents grade I periodontal disease, check their records for personal or family history of medical conditions. Explain that periodontal disease can contribute to the development of systemic diseases, and make many existing conditions more difficult to treat.
Dentists should present the problem through the lens of it being a medical disease. This helps patients understand the health of their mouth can have an impact on the risk of some devastating diseases. Patients may be more compliant with your hygienist's home hygiene recommendations.
"Periodontal disease is an infection that can spread to other parts of your body and contribute to many diseases."
Here at Mellow Family Dental Care, serving Pitt Meadows, Maple ridge and the Tri Cities, we take this very seriously and is the foundation for patient care.
https://www.mellowdentalcare.com/wp2021/wp-content/uploads/2016/06/periodontal-disease.jpg
200
402
Mellow-Dental
http://www.mellowdentalcare.com/wp2021/wp-content/uploads/2021/08/mellow_logo.png
Mellow-Dental
2016-06-22 00:20:56
2021-10-19 22:06:15
Periodontal Disease
The Oral-Systemic link: